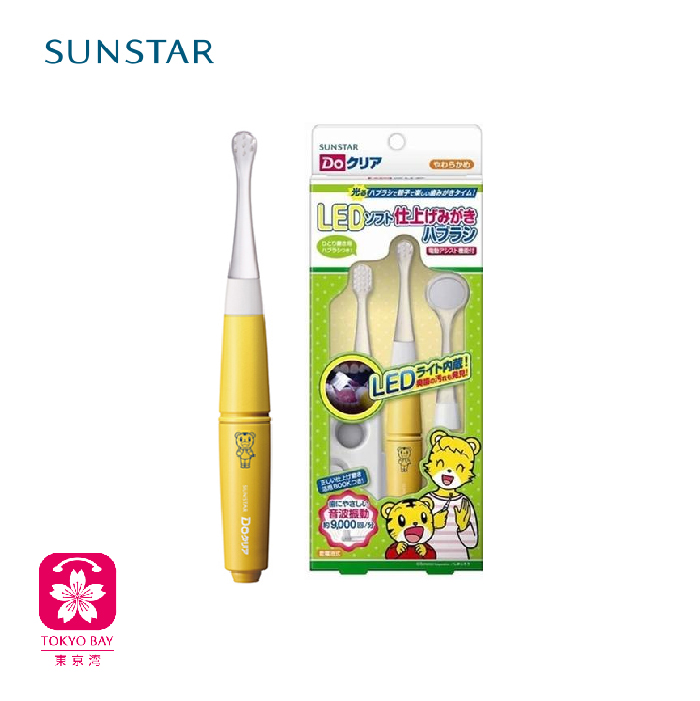 Sunstar | 3色可选
巧虎LED发光音波电动牙刷套装
小朋友快来与巧虎一起快乐刷刷牙吧!
为了让孩子们能健康的成长牙齿, Sunstar特别与巧连智合作开发的产品。
让小孩开心刷牙不会腻的机能「光·振动。镜」,提供亲子一起快乐刷牙的时间。
刷头及口腔镜内藏LED灯,白齿的齿垢容易看的到

两种刷头尺寸:

6个月以上及2岁以上的年龄层的牙齿发展阶段使用。

(6个月以上家人帮忙刷牙型、2岁以上-自己刷牙型)

2分钟自动停止。 (两分钟是最佳的刷牙时间)

音波震动1分钟9000次

内附LED灯口腔镜

臼齿牙缝及外侧的脏污都能看得清楚。
---
产品规格:

品牌:Sunstar
品名:Sunstar | 巧虎LED发光音波电动牙刷套装 | 3色可选
产地:日本
顏色:蓝色 / 粉色 / 黄色
配件内容:
1. 电动本体:1支
2. 家人帮忙刷牙型刷头(6个月以上(MTB-01S):1支
3. 自己刷牙型刷头(2岁以上(KTB-01S)):1支
4. 口腔镜(DM-01):1支
5. 牙刷座台:1个
6. 4号电池(试用品):1颗
7. 使用小手册:1本
CA$39.99
SALE
CA$49.99
(20% saved)
Purchase Notes:
1. If you choose in-store pickup, your order will usually be ready within 24 to 48 hours. It is recommended that you choose a pickup date after 48 hours
2. If you choose express, you need to meet a certain amount to get free shipping. Depending on the carrier, delivery time may vary, usually 2 to 5 business days from the date of shipment.
We are committed to the most timely and accurate description of the information of each product, but if we encounter adjustments or updates of product packaging, pictures, names, specifications, prices and other information, we will not give further notice. Please receive The real thing shall prevail.
1. No refunds, no returns.
2. Since TBMall.jp and partner stores carry out high-frequency promotions at the same time, we do not provide 'price adjustment' and 'price match
Product number:
210000006103